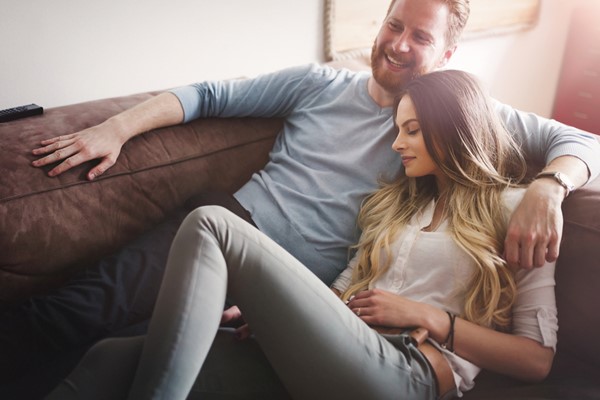 Looking for a way to make your living room cozier or wanting to add some softer touches to your family room. These great ideas will get you started.
Find your fabric
Faux fur – check out the furry rugs and pillows available at your favorite home goods stores. You'll find animal print plush the add some luxe to your leather sofa. Or choose a bright-hued long-haired cushion to add that punch of color to that monotone sectional.
Real fur – Well … real hair, anyway. A fringed coverlet of llama, lamb, or another high-loft wool brings warmth and texture to any space.
Velvet or velour, or even fuzzy microfiber or shag adds a softer touch, so think floor pillows, bolsters, or shams.
Natural woods
Wood has natural warmth that adds a subtle glow to otherwise stark contemporary décor. And if you add a touch of antique oak, walnut, or pine into the mix, you've created a space with depth and character. So, bring out that side table you inherited, or frame your contemporary print in a simple wood frame. Set the walnut dish your dad carved in high school shop on the mantel.
Holistic elements
In addition to wood and fabric, other natural features can warm up your motif. Think a bevy of baskets, dried or faux but realistic willow stems, a cluster of beautiful stones, or even a collection of shells gives character and interest to a design.
Opt for an Ottoman
Everyone loves a place to put their feet. An upholstered ottoman in a comfortable fabric gives instant comfort to the room. If you'd rather have a more durable cover on your footstool such as leather or vinyl, the add a plush throw to it to bring in the warmth.
Collections
Sometimes, collections get out of hand, so we're not talking about taking over every space with your blown glass figurines. But a lovely jar filled with sea glass from your last beach trip puts a warm glow in an otherwise serene bath or bedroom.
Group larger collection pieces in threes. If you inherited Aunt Mildred's red glass vase, and another blue one from your grandmother, add a third one (even from a thrift store) to give interest to the collection and set it on a sofa table or in the center of the coffee table. Avoid putting more than three (at the very most four) items on any surface to avoid a cluttered, disorganized look.
If you plan to place your home on the market, ask your realtor to recommend a professional home stager to help you add that coveted coziness you crave.